8 Clothing Items For Spring 2021
Spring is one of the favorite seasons of many people. It allows you to wear the best attires from your wardrobes. Everyone is eagerly waiting for the spring season to pull out their best sweaters, hoodies, and leather jackets. The breezy, windy, and comfortable weather is the time when you can wear all your favorite clothes.
Choosing the right attire for spring can be a little tricky though. Finding the clothes that aren't too warm not too cold – it's a bit of a challenge. So, it's finally time to revamp your wardrobe with these amazing outfits for your spring collection.  These clothing items would be perfect for all your hangouts in spring.
These are the 8 clothing items that should be in every man's wardrobe, so he can slay this spring 2021.
1.   Cotton Jacket
A cotton jacket is one of the safest attires for spring. Spring can be a little unreliable as you never know if the day is warm or cold. A breathable Cotton Jacket would allow you to stay comfortable all day along with slaying all day. Grab on to a leather jacket in gray, green, brown, or black – these are the safest colors that would be perfect for all your casual outfits. You can also wear this comfortable and practical cotton jacket for work purposes.
2.   Bomber Jacket
A Bomber Jacket is a must-have for this spring! It is one of the most comfortable attire for spring. Not too hot, not too cold. Grab on to some lightweight bomber jackets in some of the basic colors like black, brown, or even red. These Bomber Jackets are suitable for all your casual as well as formal outfits. Get ready for a ton of compliments!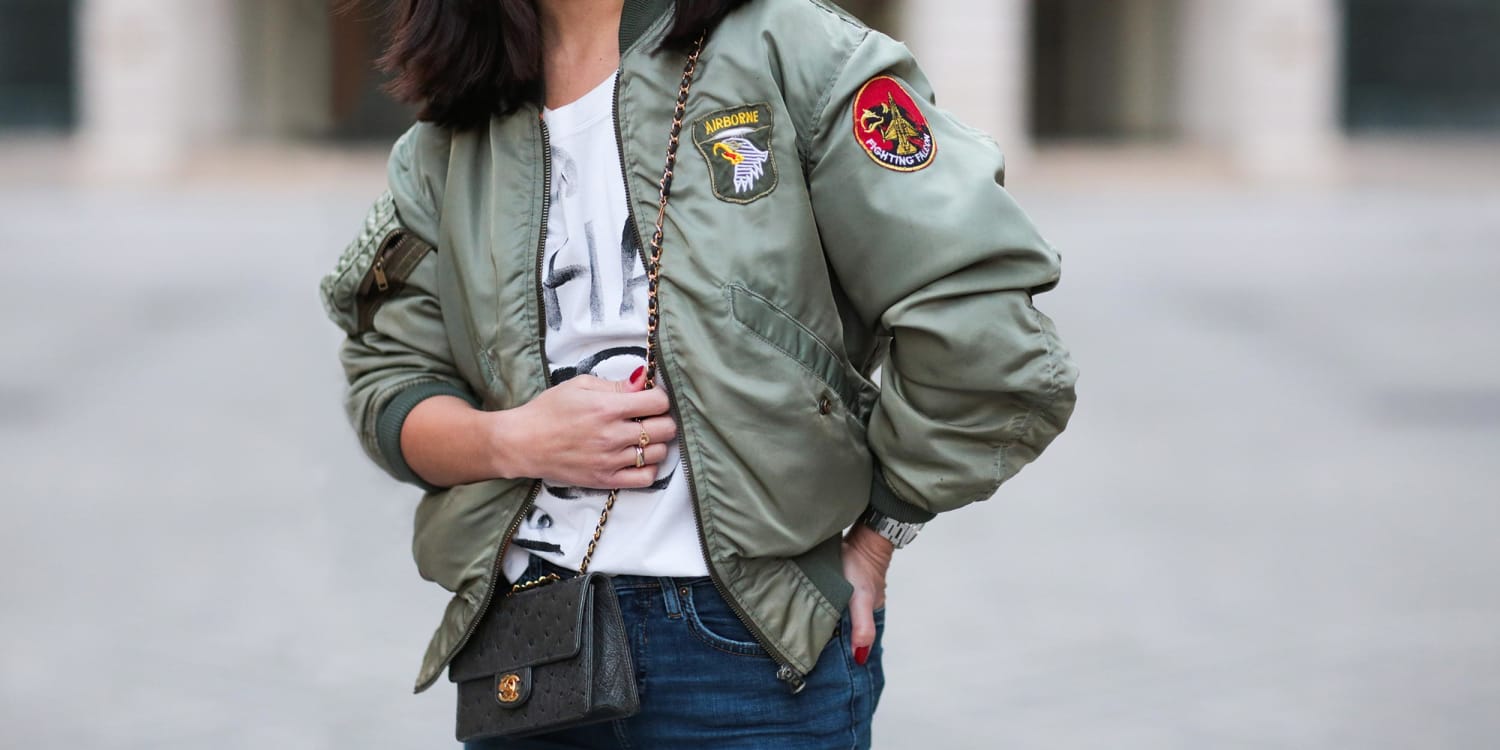 3.   Shirts
It's essential to get a button-down shirt for your spring collection. Add some bright colors like neon and orange to brighten up your outfit for the day. Get long sleeves shirts to save yourself from the chilly wind and wear some checkered patterns for your button-down shirts. If you're brave enough to experiment, grab on to some shocking pink or ultraviolet colors. You might possibly get incredible results –well, you never know.
4.   Floral Prints Shirt
Want to try something new? Try out the new floral prints for this spring season. A floral shirt can go with all kinds of jeans and would be perfect to wear for all casual and daily wear. 2021 is the year of Floral so wear that and make a statement that says you're ready to stand out of the crowd. Along with floral shirts, you can also grab on to floral trousers that'd be suitable on all simple tees.
5.   Cotton Tees
The most ideal fabric for a breezy spring night is cotton fabric. Grab on to soft and comfortable cotton tees for your spring collection. Turtle neck, round neck, crew neck, or V-neck – that is your preference. These cotton tees would be perfect for spring and your casual whereabouts. Pair up these tees with a blazer on a Saturday night and bring the party to life!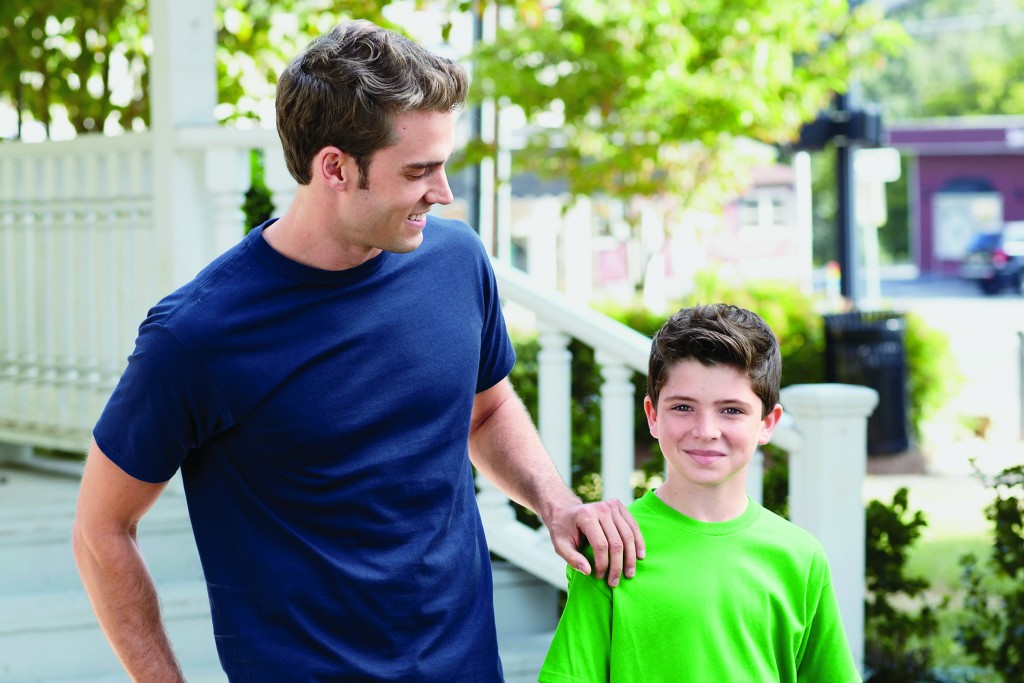 6.   Lightweight Suit
If you currently don't have a lightweight suit in your wardrobe, grab one now. This suit can be made up of linen, light cotton, or light wool. Suits never go out of style. It would be the perfect attires for all your semi-formal, formal, and fancy attires. So, you have to stop waiting and grab on to a range of lightweight suits for all your suitable whereabouts. You can play with different colors, prints, and even styles with these lightweight suits.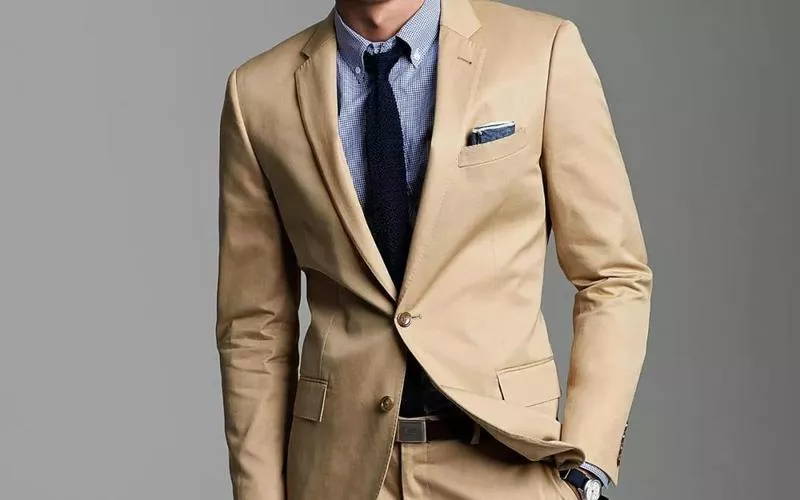 7.   Cotton Sweaters
Sweaters are usually pretty heavy and warm – not suitable for a breezy spring evening. Although, Sweaters look really good. If you're fond of these too, you should have a range of sweaters specifically made up of light cotton fabric. Our recommendation would be basic colors like red, green, or mustard. You can pair it up with different jeans and even trousers. So if you don't already own cotton sweaters, we recommend you grab on a few of them now!
8.   Chinos
Chinos can be an excellent choice for a breezy spring evening. The soft and comfortable fabric will keep you comfortable and light. Pair your chinos with a couple of good accessories and you'll have the perfect professional look. It'd be the perfect attire for a formal event or a business meeting. Our recommendations would be a beige, grey, white, blue, green, and brown color that would be suitable for all your casual, formal, and fancy events. You can play in designs as well naming a few to be diagonal, checkered, zig-zag, or circular pattern.
Conclusion
If you're looking to revamp your wardrobe for spring 2021, you should definitely have these attires in your wardrobe. These effortless ideas for the spring outfits collection will help you be the center of attention at a party! Grab on to these attires now and make sure to slay all your casual, formal, and fancy afternoons. So, stop waiting and start revamping your wardrobe with the most suitable items from our category.